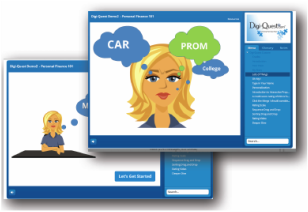 Why do Learner's LOVE them?
• Quick
• Re-Purposeful
• Adaptable
• Reinforcement
• Affordable
• Self Assessments
Bite-sized,
Knowledge Nuggets
; small, self-contained chunks
of learning. Can provide learners from 1-15 minutes to complete and typically focuses on one or two core learning principals.
Gaining in popularity, as much as 90% of learners prefer modules
less than 10 minutes in duration.
3 GREAT reasons
to implement -
• Smaller chunks make for quick absorption
• Concise learning preferred by active workforce
• Compact makes for easy to access and use any device
Added benefit
,
development to create, NOT difficult.
In fact, we can teach you how to create them or provide this service for you. If you have content that needs to be converted from classroom to e-learning take a look at what Knowledge Nuggets can do for your Learning and Development Team.
Read More - 
by Angel Ross