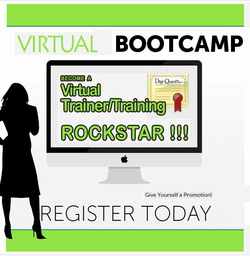 Online virtual training lets you provide any group, team, or department with
access to software - creative, business or soft skills instruction can boost productivity. Employees of any skill level can attend any class from any device.
Take your pick - a live session with an instructor or a pre-recorded bite-size recording for immediate problem solving. Digi-Quest can make it happen for you and your team.
Join us -
E-learning Essentials Workshop
-
Virtual, Philadelphia, Pa, USA
12th, November 2014 - http://www.digi-quest.com/e-learning-workshop1.html