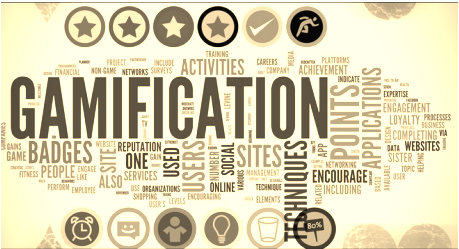 Benefits Of Gamification...

Engagement
The learner can experience "fun" during the game and still learn if the level of engagement is high. A good gamification strategy with high levels of engagement will lead to an increase in recall and retention.

Effective environment
Gamification in eLearning provides an effective, informal learning environment, and helps learners practice real life situations and challenges in a safe environment. This leads to a more engaged learning experience that facilitates better knowledge retention.

Feedback
It provides instant feedback so that learners know what they know or what they should know. This too facilitates better learner engagement and thereby better recall and retention.

Behavioral Change
Points, badges, and leaderboards would surely make training awesome. However, gamification is about a lot more than just those surface level benefits. Gamification can drive strong behavioral change especially when combined with the scientific principles of repeated retrieval and spaced

Repetition
Needed for most learning needs.
Gamification can be used to fulfill most learning needs including induction and onboarding, product sales, customer support, soft skills, awareness creation, and compliance.

Impact
On account of all these aspects that touch and impact learners (better learning experience, higher recall and retention, catalyzing behavioral change, and so on), it can create a significant performance gain for organizations.

If you would like to discuss or find out how you can implement Gamifications or Infographics in your next learning assignment please contact - CreativeServices@digi-quest.com.