---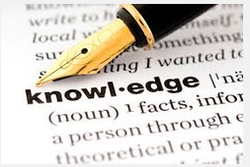 Professional Essentials -
Workshops
by
Digi-Quest
2017
Virtually from Philadelphia, Pa., USA
10:30AM - 12:00PM EST
---
Come join us...
For a closer look at today's top subjects that matter to you.

Professional Development Series -

Cyber Security
Blended Learning
E-Learning
Virtual Classrooms
Educators Essentials
Digital Assets

Each session runs approximately 90 mins. You will be provided information prior to your event to ensure a robust experience for you and your team.

We look forward to seeing you then.




Upcoming sessions...
Cyber Security
July, 2017
Session A
Overview - Security Awareness and Training - A review practical solutions to cyber security training challenges with an interdisciplinary and realistic approach. We get right to the heart of the plague – the current threat landscape.


---

July, 2017
Session B
Overview -Threat and Vulnerability Management - What is a vulnerability assessment? The goal is to expose existing vulnerabilities within your computer network, then quantify the threat and disclose findings so your system can be secured before an attack takes place. Learn about the people, the process and the tools commonly used by ethical hackers


---

July, 2017
Session C
Overview - Incident Response for Businesses - Learn about how to prepare be fore the indisputable. The resources in this course enable you to walk step by step through the planning process and create a "go-to" plan that works.